Aspheric PMMA optics lenses catalog
Introduction :
Aspheric lenses as the product of the latest photoelectric technology are often used to eliminate aberration and achromatic, reduce the number of lenses and their size. The optical plastic is suitable for making aspheric lenses because it has a good plasticity. Aspheric lenses made of resin have become more and more popular.
Our company is the first to apply aspheric lens in the design and production of magnifiers. Additionally it is applied in digital camera, VCD lens, video camera, camera viewfinder, telescope field lens and detector. Currently there are listed 40 kinds of aspheric lenses which are available now. Customers can choose them according to parameters listed. Also according to customer drawings, sample design. Our company can design and manufacture them according to supplied drawing and samples in order to meet the requirements of customs.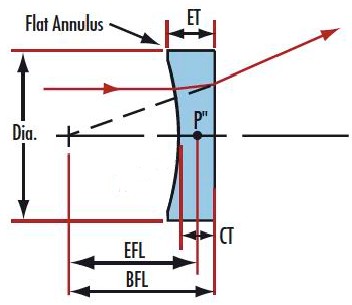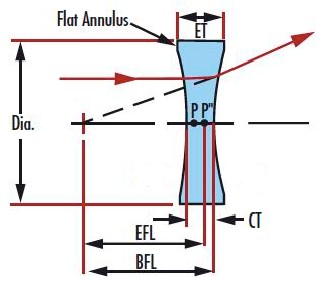 Dia.=diameter ; Do= Inside diameter ; FL= focal length
BFL= Back of focus ; CT= Center Thickness ; ET = Edge Thickness
Data

s

heet of Aspheric Lenses




No.

Part No.

FL

BFL

Do

Dia.

CT

ET

Application

1

HX-66DT

8.81

7.83

8

11

4

1.79

Digital lens

2

HX-66ADT

8.86

7.93

8

11

4

1.79

Digital lens

3

HX-92DT

17.4

17.1

4.7

6.3

1.35

2.4

Digital lens

4

HX-107DT

3.5

2.25

3.5

8

2.73

2.13

Digital lens

5

HX-132DT

30.76

29.91

12.5

14.2

3

1.65

Field lens

6

HX-133DT

-41.22

-43.82

8.5

11.5

2.2

2.77

Viewfinder

7

HX-134DT

36.55

37.71

13

16.5

3

1.33

Viewfinder

8

HX-140DT

3.86

2.32

4.2

7.1

3.1

1.75

VCD lens

9

HX-143DT

-18.377

-19.2

12.4

13.2

2

3.85

Objective lens

10

HX-144DT

32.766

31.6

9.8×7.6

3

2.33

Viewfinder

11

HX-150DT

79.5

82.89

20

21

4

2.95

Meniscus lens

12

HX-158DT

-737.5

 

100

103

2.5

6

Concave lens

13

HX-172DT

12.125

11.9

16.8×11.3

2

6

Viewfinder

14

HX-174DT

43.8

38.7

7

10.6

2.33

1.1

Lens

15

HX-178DT

18.86

16.878

9.08

11.6

2.4

2.21

Lens

16

HX-179DT

-11.82

-11.9

5.7

11.6

0.5

0.91

Lens

17

HX-185DT

35.71

31.86

8.8

9.79

2.26

1.68

Lens

18

HX-187DT

-28.88

-28.88

18.8×11

1.6

3.68

Viewfinder

19

HX-190DT

84.82

78.57

49

50

11.1

334

NIR objective lens

20

HX-194DT

7.661

5.65

5.4

8

3

1.2

Detector

21

HX-195DT

15

10.85

16

17.4

6.2

13

Detector

22

HX-208DT

-40.307

-42.38

12.6

12.6

1.33

2.752

Negative lens

23

HX-241DT

10.783

7.4

12

13.4

5

0.962

PCV

24

HX-242DT

3.79

2.47

 

4

1.9

0.61

PCV

25

HX-243DT

8.087

5.945

 

6.4

3

1.59

Meniscus

26

HX-259DT

 

 

 

 

 

 

 

27

HX-260DT

3.86

2.32

4.2

7.3

3.1

1.75

DCV

28

HX-266DT

14.0285

9.3627

21.8×18

11.15

2.68

DCV

29

HX-272DT

90.98

85.92

35

37

7.5

2.95

Infrared lens

30

HX-6714DT

35.7

32.18

34

35

10

1.9

Magnifier

31

HX-6715DT

27.98

23.99

34

35

12

2.53

Magnifier

32

HX-6716DT

23.5

19.43

27

29

11

1.58

Magnifier

33

HX-6717DT

19.8

15.27

26.2

28.8

12

1.71

Magnifier

34

HX-6722DT

53

49.46

34

35

10

3.4

Magnifier

35

HX-6723DT

35.74

32.2

32

35

10

1.38

Magnifier

36

HX-6724DT

27.98

23.99

32

35

12

2.53

Magnifier

37

HX-6906DT

49.8

39.89

50

53

16

1.86

Magnifier

38

HX-6907DT

35.7

32.18

34

35

10

1.9

Magnifier

39

HX-8502DT

40.86

36.82

28

29

6.7

1.34

Magnifier

40

HX-8503DT

31.33

26.29

28

29

8.1

1.29

Magnifier